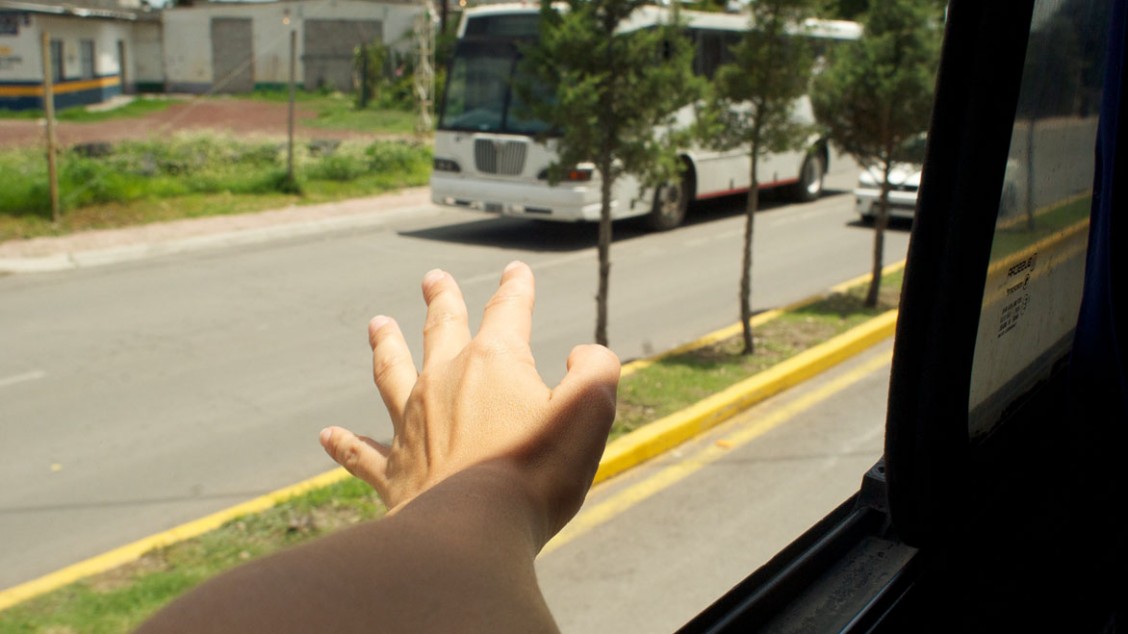 I'm in Mexico city, also called DF. The bus to the Teotihuacan pyramids is about to leave. Beside me a boy is singing a song with his beautiful Castilian-Mexican accent. I make a video, he smiles at me and I think that sometimes it is just so simple to be happy.
I look back to the last few days on what I've seen, admired, lived:  the journey around the city is one of the most picturesque adventures which could happen to you. People selling you everything everywhere: inside the tube, in the streets, in the bus. Old people kissing passionately as if they were teenagers. People always polite, sometimes showing a disproportionate respect as if the "European man" still worth more than a Latin one.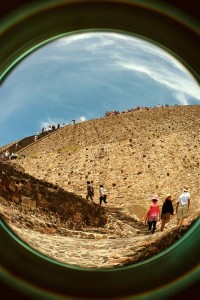 Before getting on the bus I become friend with a Mexican man who has lived 20 years of his life in Los Angeles, where I am coming from now. He speaks to me in English. He asks me if I think he's got a Mexican accent or not. My answer is frank: he sounds to me much more American than English. He is very happy about it because he screams: You made ​​my day!
I climb the steps of the bus and greet him. Then, just before the bus leaves I look out of the window and he's just down there with a huge smile: "I hope to see you again señorita!" "Hopefully we will" I answer. The world is such a small place, I think.
"The Saturday evening in the village" comes back to me, the famous poem by Giacomo Leopardi. The expectation of life is sometimes more magical than the experience itself. I love my strong insatiable adrenaline of living the new, the different, the adventure. I feel it flowing through my veins and beating with my heart. I now imagine the majesty of Teotihuacan and I feel the same way when I expect to see my beloved.
The world is a vast and little planet that should be explored, fought, loved.
Here is the essence of love. Feeling life changing, losing the past, falling in love with the present, making it intense, beautiful and more fun than the expectation of the future.
That's what I feel now, in the seat of this bus, with the air that moves my hair, with an awful music on the radio, with this unknown man at my side, with the Mexican hills in the background, with the warmth of the sun on my cheeks. That's what I feel. I am happy, filled, present. Nothing could be more perfect than this true wonderful moment.
---
---